Top 10 Confidence Boosting Tips
Affiliate Disclosure
In compliance with the FTC guidelines, please assume the following about all links, posts, photos and other material on this website: (...)
Our self-esteem and self-confidence greatly influence our lives. There will be many situation in life when one find their self-confidence wavering " it might be that one has a huge crucial task to execute, but is uncertain about how to go about it or it can be that when faced with criticism, one begins to question his self-worth.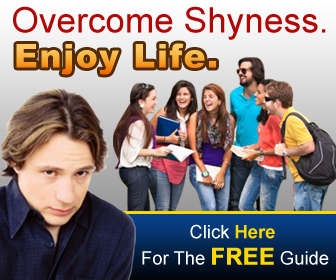 A confident person is sure about him and spends time connecting with people, while a person who is drowning in self-down will isolate himself from others. Such people focus on their flaws and hinder their own growth. There are various factors that affect one's confidence which includes one's one feeling of self-worth. If you find yourself in such situation, here areour top 10 tips to boost your confidence which will help you face any situation with ease and alacrity and move forward on the path to success.
Mix with Positive People
As clichéd as it may sound, it is a fact that mingling with positive people will have a strong effect on you. A positive frame of mind is infectious, so if you have positive people around you it is likely that you will think positively and that in turn will boost your confidence.
Visualize the Person You Want to be
It is one of the best ways you can boost your confidence. Visualize yourself as the person you want to be, it will help you in enhancing your self-image and will boost your self-esteem.
List Your Strengths
More often than not people with low confidence focus on their shortcomings rather than their strengths. It further plummet their confidence. So, make a list of your strength " you could even list your achievements till date. When your confidence is on a wane read them out loud and you will start feeling better about yourself and it will give you a surge of confidence.
Get fit and healthy
Being fit and healthy can have a big impact on your confidence level. Remember a healthy mind resides in a healthy body, so you should exercise regularly and eat healthy. It will instill a sense of well-being and it will help in boosting your confidence. Exercise also enhances the secretion of feel-good hormones in the body which uplifts your mood and confidence.
Stop Procrastinating
If there is something that you have always wanted to do, but kept postponing it for one reason or the other, it is time you stopped procrastinating it. You should go ahead and just do it. By taking decisions that you have been meaning to take but never took, you will feel more confident about yourself.
Be assertive
Being assertive paves way for confidence. It will not only boost your confidence but also wins you confidence of others.
Take up a challenge
Challenge yourself to do new things " like learn a new language, learn to cook or play guitar, run a marathon or try bungee jumping. Doing new things can do wonders for your confidence. Just give it a try.
Get a makeover
How you look has a lot of influence on your confidence. If you are not sure about your look you should definitely consider getting a makeover. There could not be a better time to invest in new clothes and a new hairstyle.
Do Something You Love
When you are feeling low, it is best to indulge yourself in things you love. This will make you feel capable and accomplished and hence, will help in boosting your confidence.
Relax
You should try to take out some time to relax. Stress and anxiety can be really harmful for your self-confidence. So let your mind take some rest and unwind. When your mind is relaxed, you will feel energized and invigorated and you will feel a surge in confidence.
Bonus Tip
Check out this free video for great tips on improving your confidence free video.
References
http://zenhabits.net/25-killer-actions-to-boost-your-self-confidence/
http://www.pickthebrain.com/blog/10-ways-to-instantly-build-self-confidence/